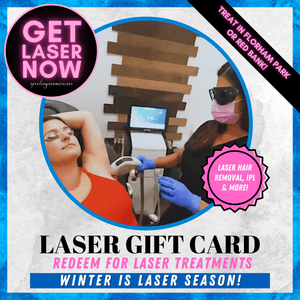 ⚡ Laser Spectacular Gift Card ⚡ 
Laser Treatments include:
Laser Hair Removal (Permanent Reduction)
IPL (Intense Pulsed Light)
Laser Genesis (Facial Rejuvenation)
Treatments for Brown & Red Spots, Tattoos, and Scars
& more!
Gift card does not expire. 
-----
Terms/Conditions: The Spectacular Laser Gift Card can only be applied to lasers sold at retail prices (not redeemable for any on-sale lasers or packages).